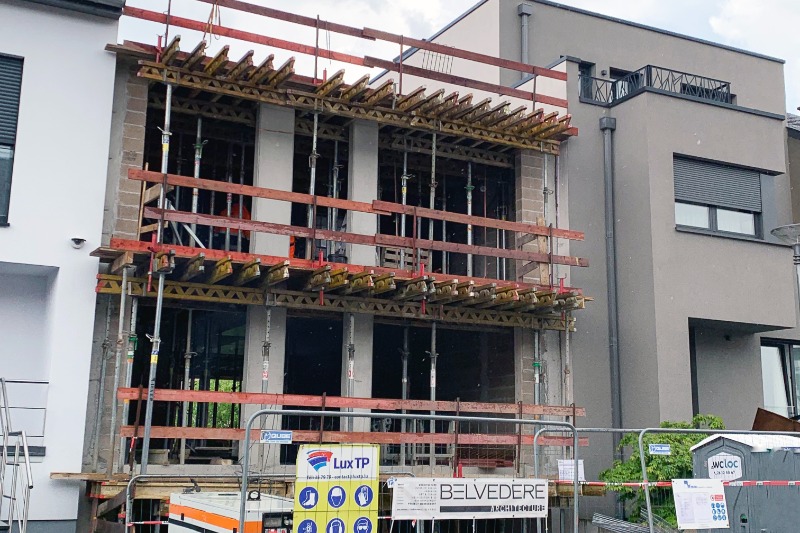 A glance at our construction site in Esch.
Where recently there was a piece of undeveloped land in a gap between two existing properties, a beautiful terraced house is currently being built, which we have designed with a number of amenities at the request of the client.
The house will have four full storeys and a small pretty garden area will be designed at the back. The building will have a flat roof. A spacious panoramic terrace will be created on the top floor, offering nice views in two directions. A lift completes the detached house, making all levels easily accessible.
All articles