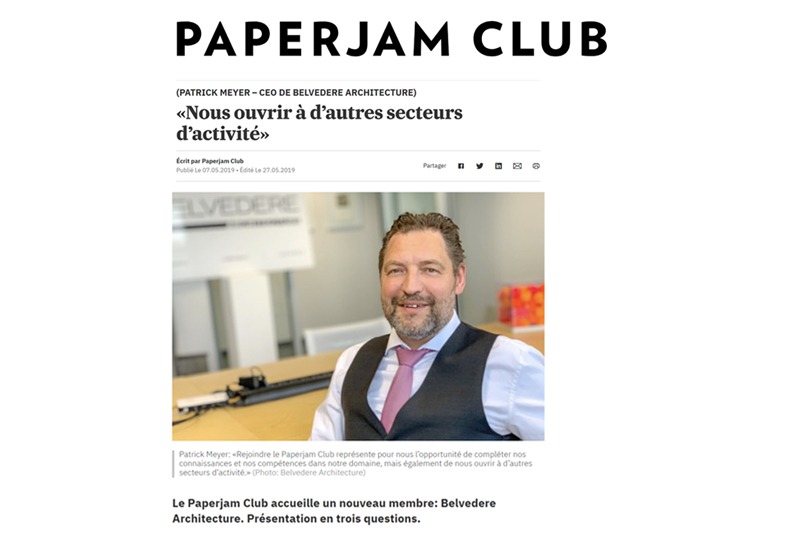 Belvedere Architecture joins the Paperjam Business Club.
Strengthen our reputation in Luxembourg. Create new opportunities. Open up to other sectors of activity.
In May 2019, we have joined the Paperjam Business Club. On this occasion, Paperjam devotes an article to our architectural office, our values and our specific approach. Read it to find out who we are and what we offer to our clients.
All articles