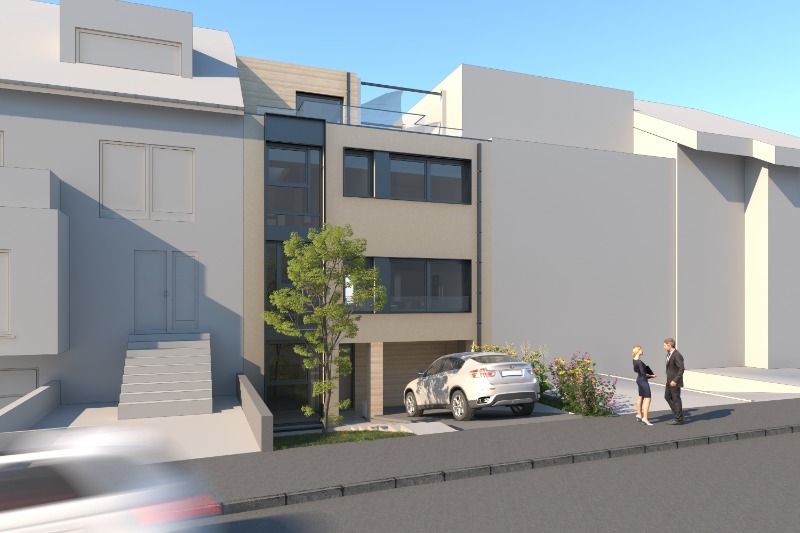 New construction site in Esch/Alzette.
Modern detached house with panoramic terrace.
Our first private house construction project in the south of the country has started !
We have designed a nice terraced house equipped with numerous conveniences for the owner. These include a lift serving the four storeys as well as a large panoramic terrace with open view to the street as well as to the rear. A small yet beautiful garden patio will be landscaped behind the property.
© Renderings: BELVEDERE Architecture S.A.
projects
All articles