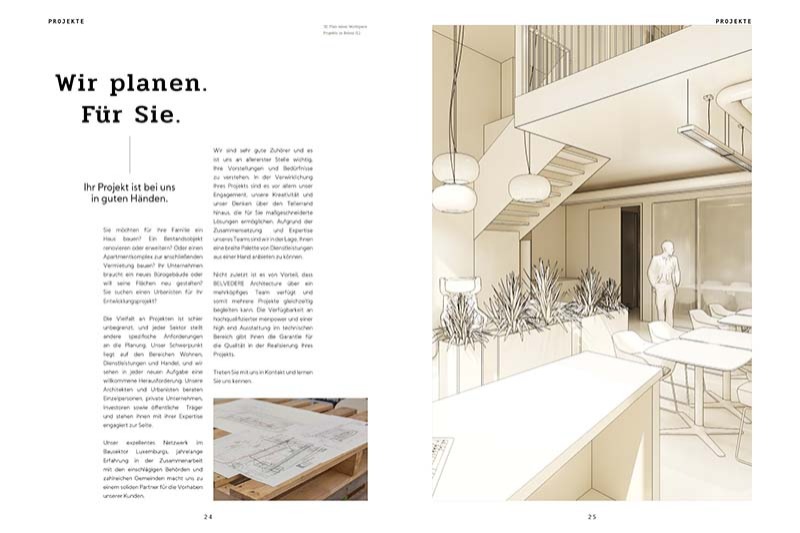 Out now: New brochure of BELVEDERE Architecture!
Anyone who would like to get an impression of the Luxembourg architects' office can do so with this overview brochure. For reasons of sustainability, it is only available as a digital version.
This new brochure will give you a comprehensive overview of our services and projects as well as our team. BELVEDERE Architecture supports you in all aspects of your planning and construction projects in the fields of architecture, interior design, urban and spatial planning, project management, BIM management and 3D & visualisation.
> Download : Brochure BELVEDERE Architecture English
If you have any questions or wish to have additional information, please do not hesitate to contact us. Give us a call or contact a member of our staff.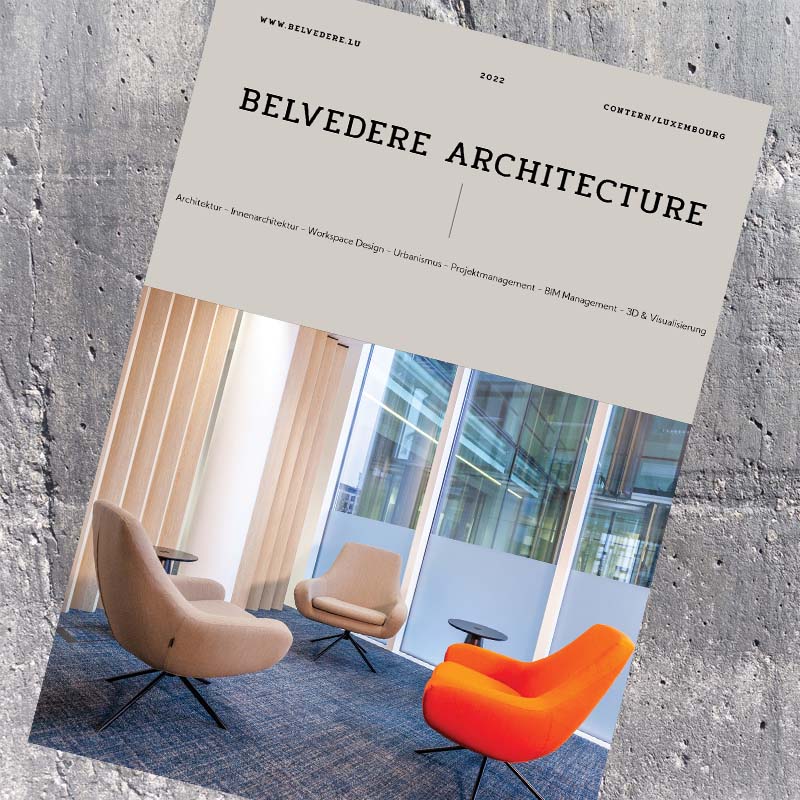 All articles