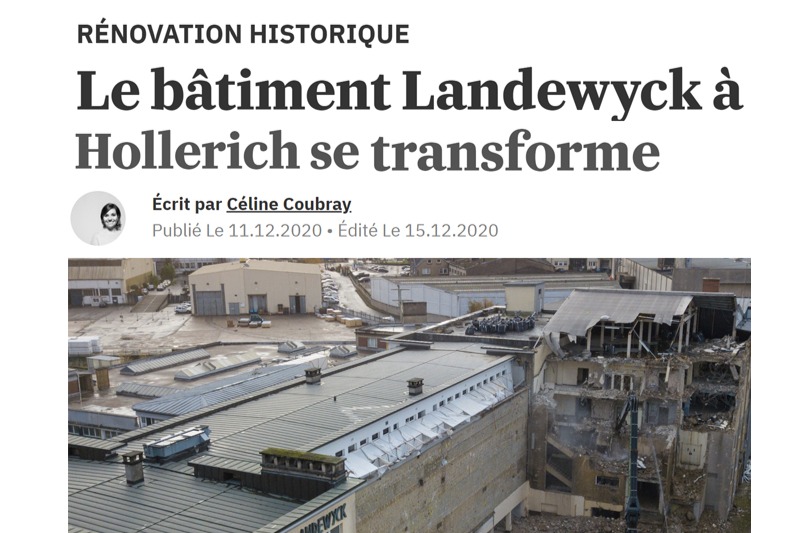 Historic renovation of the Landewyck Building.
The emblematic Heintz van Landewyck headquarters is currently under construction. A transformation of a historic building, which heralds the larger scale transformation of the Hollerich district.
BELVEDERE Architecture was awarded the architectural mission for this ambitious project.
A unique piece of Luxembourg's architectural history: the Landewyck building has shaped the entire Rue Hollerich district since 1937. As a prelude to the development of the Landewyck Park district, the listed building is to be extensively renovated and restored.
When it is completed in 2022, the architectural landmark of the district will offer a total of 5,500 m² over 4 floors for offices designed and built to the latest standards.
The media are talking about it
> Paperjam, article of 11.12.2020
Read online >
Download (pdf) >
All articles