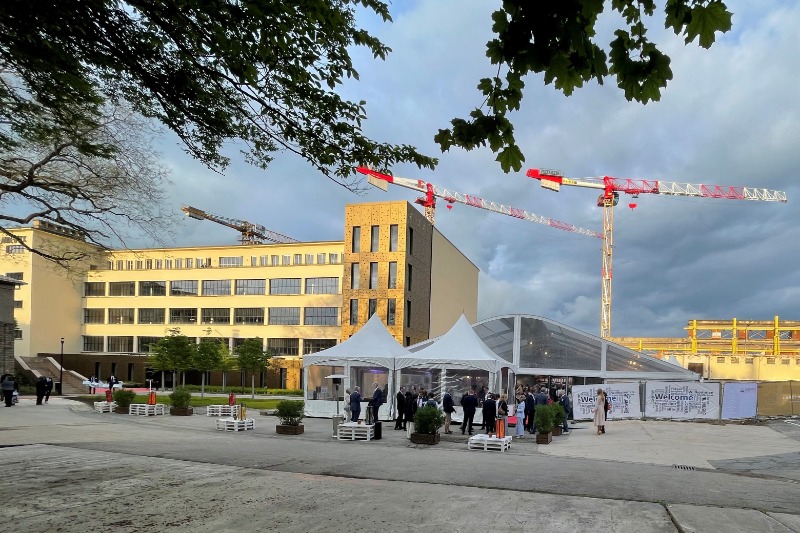 Inauguration of the Landewyck Building.
On 11 May, the completely renovated Landewyck Building was ceremoniously inaugurated in the presence of numerous guests.
The listed building in Rue de Hollerich was transformed into a modern state-of-the-art office building with extensive renovation measures from 2020 onwards and has been showing off its new look both inside and out since the end of November 2022. On the occasion of the inauguration, we congratulate once again on the grandiose success of the project, which was ensured by a very committed team of many participants. As architects and workspace designers of this ambitious project, we would like to congratulate Landimmo Real Estate on the full occupancy of the office space, which speaks for the outstanding quality of the planning and implementation of the modernisation measures.
Building renovation Landewyck Building Luxembourg - Belvedere Architecture
> Paperjam, article from 22.06.2023
Read online >
All articles