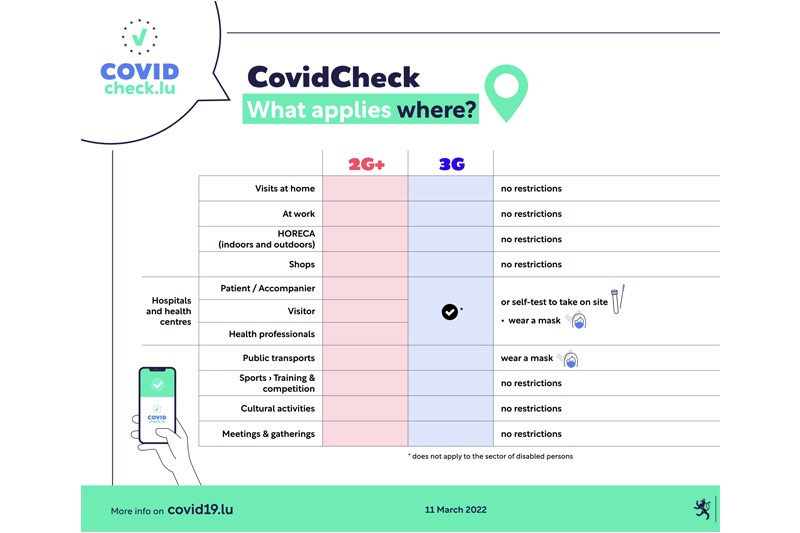 COVID19 - applicable sanitary measures.
As of 11 March 2022, the majority of the health measures in relation to COVID-19 are revoked in Luxembourg.
As a result, the following areas are no longer subject to specific rules:
Catering (Horeca), Trade, Sports, Culture, Education. However, sanitary measures remain in force in public transport, hospitals and residential care facilities for the elderly. [Source: Sanitary measures - Coronavirus - Official information - Luxembourg (public.lu)]
BELVEDERE Architecture will therefore no longer apply the COVID check procedure. However, air purifiers will continue to be used. We also advise regular ventilation in the rooms. Masks may of course be worn at all times on a voluntary basis. Hygiene measures such as regular hand washing or disinfection of hands and objects are also still advisable.
Here you can download the official information sheet.
All articles