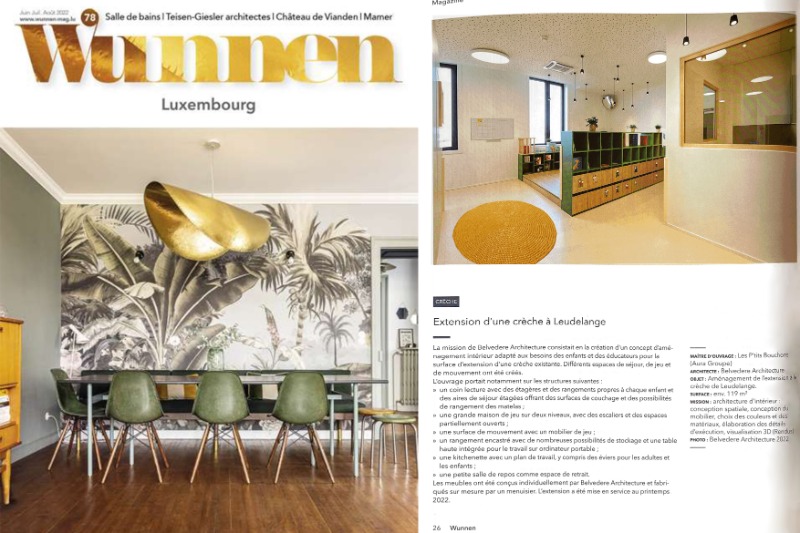 BELVEDERE Architecture in the WUNNEN Magazine N°78.
They talk about our interior design for the extension area of the childcare center "Les P'tits Bouchons" in Leudelange.
The client commissioned BELVEDERE Architecture to create the interior of an extension to the existing "P'tits Bouchons" daycare centre in Leudelange. Our design concept should support "the objective of offering children [...] a qualitative accompaniment, for which each one feels recognized and easily finds the place which is his." A variety of environments and play areas adapted to the age of the children have been created in order to provide them with the best possible care according to their needs.
All articles