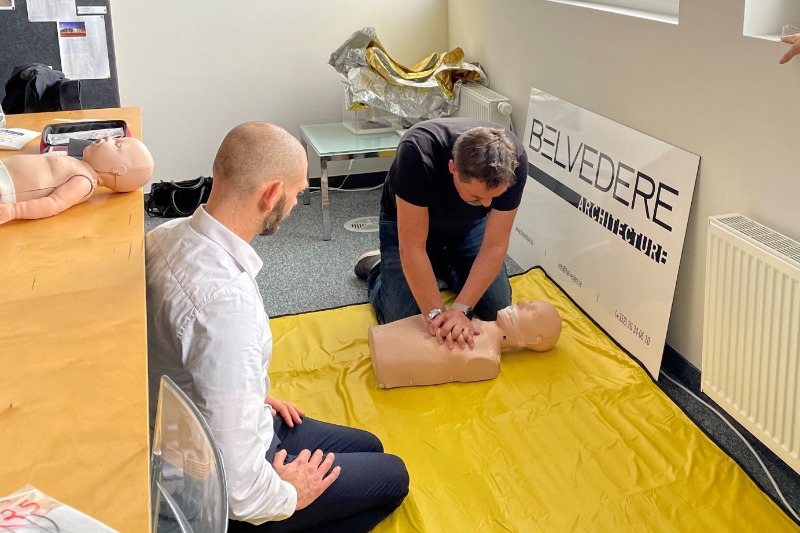 First aid.
It is always important to be prepared for a medical emergency.
No one hopes to ever find themselves in such a situation. Nevertheless, it is good to be prepared for it: a medical emergency in professional or private life. Many have already attended a first aid course, but unfortunately you forget a lot over time.
That's why BELVEDERE Architecture has organised a 16-hour training course for its employees, the aim of which is to be able to help an accident victim on the road, at work or at home until the emergency services arrive.
Congratulations to all participants for their certificate, which they earned with many practical exercises.
These websites help you to easily find the nearest defibrillators and to learn life-saving techniques:
- reagis.lu
- stayingalive.org
All articles