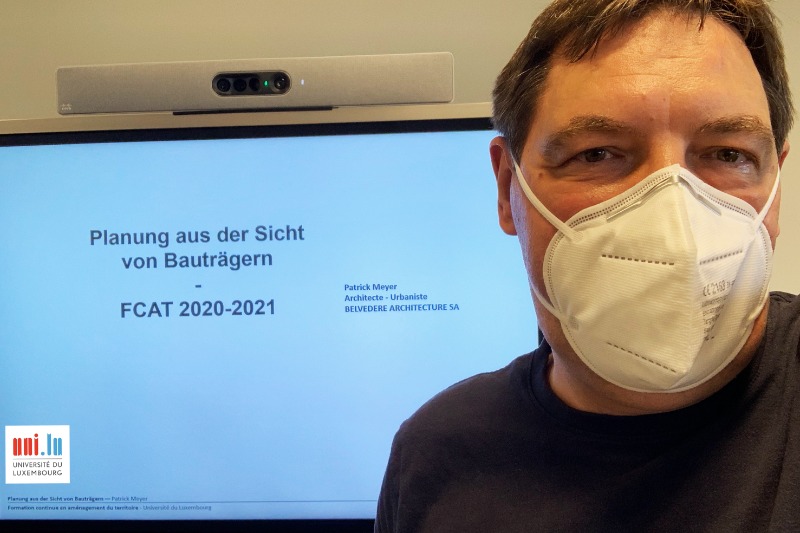 New urbanists for Luxembourg.
This summer, uni.lu will once again be releasing a group of newly graduated urbanists who have successfully completed the " FCAT - Formation Continue en Aménagement du Territoire" (Training in Spatial Planning).
In the context of this post-graduate training, the lecture " Urbanism from a developer's point of view " was given by Patrick Meyer yesterday (as in previous years). This was followed by the graduating class explaining their group work, with the Ministry, industry stakeholders as well as municipal delegates present and Patrick available as an expert adviser. The involvement of institutions and players from practice is extremely important to the University of Luxembourg, not only for the purpose of training, but also for research.
Thank you for the great commitment from Markus Hesse & Tom Becker (University of Luxembourg), Claude Schuman & Frank Goeders (Ministry of the Interior > Directorate of Communal Planning and Urban Development), Manuel Lopes & Tanja Brugnoni (Municipality of Differdange) , Margaux Radici & Christophe Ostolani (ArcelorMittal).
https://wwwen.uni.lu/formations/fhse/formation_continue_en_amenagement_du_territoire...
All articles