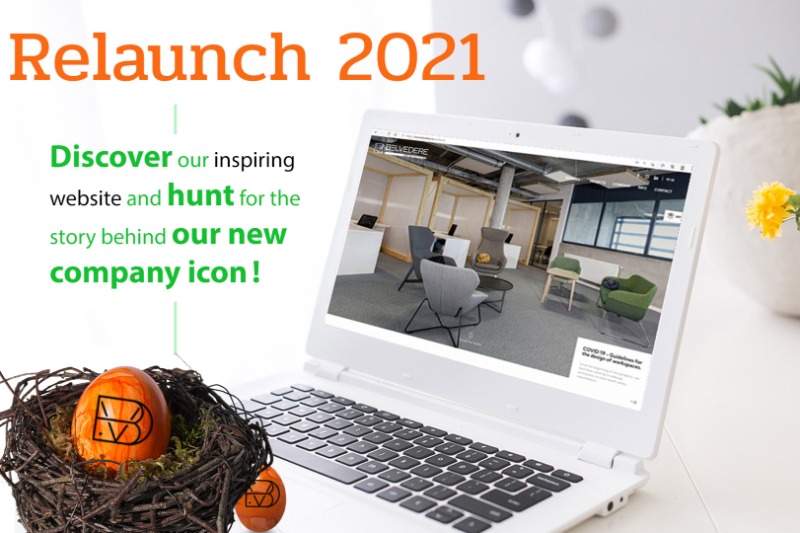 Relaunch 2021 - new website comes with new company icon!
In the context of our website relaunch it felt just the perfect time to develop a new icon. An icon that could both function autonomously and find its place alongside the existing logo of BELVEDERE Architecture with its typography not to be modified or its appearance influenced too strongly.
The basic idea was to convert the established icon of Patrick Meyer, the sculptor, into something that symbolises BELVEDERE Architecture. You might say a meaningful fusion of art and architecture which are the two passions of Patrick.
So this is the story behind our new BELVEDERE icon …
What were the creative thoughts behind the development of the new company icon?

Step 1
Existing icon of Patrick Meyer, the artist. Here we go!
Step 2
The vertical lines in this icon very clearly form an "E" which shows up even better when rotated 90°. A perfect starting point, as we encounter this letter 4 times in BELVEDERE.
Steps 3-6
Looking for additional visual analogies. Quite easily, the "B" and the "L" appear but without convincing yet. Obviously, the line patterns have to be modified to get more evident. Looking for a geometric frame for the letters. At the same time, the web designer seeks to balance the point around the golden ratio.
Step 7
Attempting to switch back with something purely architectural and minimalist. But it doesn't work. We see a man with a cap, a door, ... all this does not make sense. The web designer abandons this track and returns to a research around the sounds of the name BELVEDERE.
Step 8
Adding the "R" but too many lines now. So we have to simplify. As the "R" is almost swallowed up by the pronunciation of D, we can just drop it.
Step 9
The new BELVEDERE icon has finally been given birth: The dot as well as the line design echoe Patrick Meyer's Artist icon and the work on horizontality makes the link with the script of the name.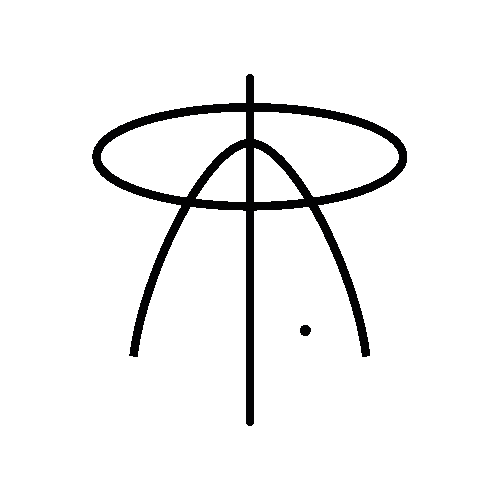 Welcome to the new online world of BELVEDERE Architecture!
Discover our company in all its facets! The wide range of services we offer to our clients. Interesting news from our working world. The diversity of people within our team who define our identity and design style. Just everything that makes us special. Surf for it and enjoy the ride!

All articles