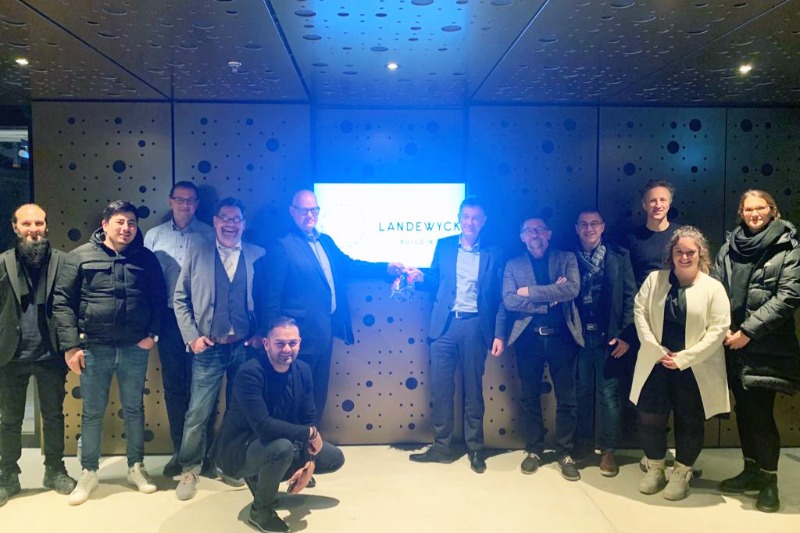 Large-scale project successfully completed !
After two and a half years of construction, the Landewyck Building has been handed over by the construction company to the builder-owner.
As architects and workspace designers, we are happy to have had the opportunity to make our personal contribution to the new design of the iconic Landewyck Building. It is a unique building from the Bauhaus era, then as now after completion of the extensive renovation and conversion work. We congratulate on the superb success of the project, which was secured by a very dedicated team of many people involved. We would also like to congratulate Landimmo Real Estate on the full occupancy of the office space, which speaks for the outstanding quality of the modernisation measures.
Builder-owner: Landimmo Real Estate
Architecture / Workspace Design / Project Management : BELVEDERE Architecture S.A.
Construction: SOLUDEC (general contractor)
Structural engineer: HLG Ingénieurs-conseils SARL
Technical engineer: ENERVENTIS LUX S.A.
Control office: SECO
Safety control office: HBH S.A.
Exterior design: AREAL Landscape Architecture
Copyright photos : BELVEDERE Architecture
https://landewyck-building.com/...
All articles